Good businesses have good leaders, and here at Dream Academy we don't follow trends--WE SET THEM !
We are committed to performance, quality, and results and to making your wedding the best day of your lives.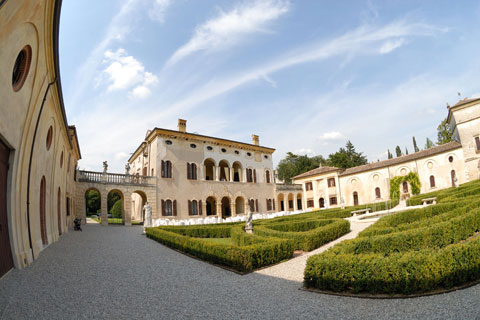 We are 100% flexible, and so all of our weddings are very much bespoke and no two are ever the same.
All of our weddings & events are " hands on".
From the very outset we aim to make your planning and the event itself fun and stress free at all times.
We will never scorn your budget but work with you to make it go that bit further than you ever imagined.
Your Wedding with Dream Aacdemy is as special to us as it is to you.

"Casa Nostra è Casa Vostra - Our Home is Your Home"
WHAT GIVES US THE LEADING EDGE ? OUR RELATIONSHIP WITH YOU THE HAPPY COUPLE.

We work to create a special bond with each of our couples making you feel that your wedding and our relationship with you is important to us.
From the very outset, we will often suggest having dinner/lunch or just a drink together so that we can have a good chat and get to know each other and your likes, dislikes, dreams and wishes.
This initial time together is the base of all our happy weddings as it has a much more direct and personal approach. You are not just another number for us but a real couple and new friends who we love and cherish.
Our rapport with you the special couple is of a 100% commitment and we are on hand 24/7 to ensure that nothing is left to chance. Leaving you free time to relax and embrace the beauty of Italy - and of course one another!!

Our reputation is founded on the many happy weddings we have in our portfolio of Weddings in Verona, Lake Garda, Venice , Veneto Region and Le Marche and based on trust, honesty and a friendly open approach.

Our contact with all of happy couples has gone on well beyond the actual wedding day and we just love hearing that you have a new member of the family or that you have moved into a new home, changed jobs etc. Our Xmas card list grows longer and fonder each year!

We often meet up with our past couples, and even some of their family and friends too, when we are back in Ireland or the UK and it is always a lovely and happy time with such great memories to share.
We are 100% up front with you and want to offer the best services, rates and conditions to make your special day complete.

We are here for you 24/7. To us Italy is home and where the heart is!
It's a very special and unique place and we want to share all of that with you.
OUR PROFESSIONAL TEAM OF HAND PICKED AND TRUSTED SUPPLIERS
We take pride in the quality of our suppliers and constantly monitor them to maintain standards. Our research is tailored to meet the demands and needs of you the happy couple.
Being local, we have special and in some cases exclusive treatment from our suppliers. We work together with them and just know that they will never let us down.
We share a special trust and mutual respect with each and everyone of them, which is always so much better when it comes to getting the job done with excellent results.
We will take you to meet everyone who will be playing a part in your big day and we never hide from you who they are.
So what can you expect from a wedding with Dream Academy?

We have seen our fair share of celebrity weddings with celebrities such as Jessica Biel and Justin Timberlake , Colleen & Wayne Rooney and Katie Holmes and Tom Cruise getting married with us here in Italy ,
This only goes to prove that with Dream Academy, anything is possible.

As we say : If you can dream it----we can do it !


A DREAM ACADEMY WEDDING? We Vow to Make Your Dreams Come True. - That's Amore!